Parents, you were sent a survey link via email last Friday to provide the district with some input regarding planning for next year. Please check your email. If you did not receive the message, please call your child's school to update the email that we have on file. Thank you!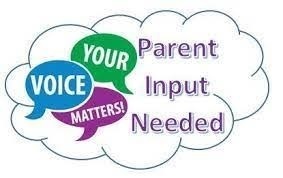 Be watching for our Math Games series, brought to you by Title 1. This will include fun ways to engage your child in Math and develop their fluency skills in the process.

Reminder, there is no school on Friday, February 25. Teachers will be working hard in our in-service meetings. Next week is Dr. Seuss week.